Sanita Fejzić is an award-winning Bosnian-Canadian writer. At the age of seven, she fled the genocide of her Muslim Bosniak people and the Siege of Sarajevo. She lived as a refugee and "Temporary Guest" across three countries in Europe for five years with her mother and brother. Her father, who was stuck in the longest siege of modern history, joined them years later. In 1997, her family moved to Ottawa, Canada, the traditional unceded territory of the Algonquin Anishnaabeg people on Turtle Island. 
If her childhood was stolen by genocide, forced exile and sudden poverty, it was literature, bandes dessinées (Franco-European comic books) and theatre that saved her spirit. Because of this traumatic start, her interdisciplinary body of work dwells on intergenerational trauma, mother-child relations, the devastating effects of nationalism, neoliberalism and militarism, and the transformative power of eco-socially engaged art. As an androgynous lesbian, and as an ex-social service worker with Ottawa's shelter system, she approaches her work and aesthetic of being from socialist, eco-feminist and queer lenses.
Her first book, Psychomachia, Latin for "battle of the soul," was shortlisted for the 2015 Ken Klonsky Novella Prize and the 2018 Canada ReLit Awards. Her first play, The Blissful State of Surrender, was workshopped by the National Arts Centre in March 2018. It was then developed over a three year period with TACTICS's workshop series. After a rich Playwright in Residence experience at the Great Canadian Theater Company (GCTC), where she further developed the manuscript, Blissful State of Surrender  premiered at the GCTC on February 22, 2022.
Fejzić has published her poetry, literary essays and short stories in literary magazines across Canada. In November 2018, her poem, "(M)other" was shortlisted for the CBC Poetry Prize. A children's book version of the poem was published by Le bouton d'or in English and French. (M)other has been translated into French by Sylvie Nicolas under the title Mère(s) et monde.
Fejzić is currently a PhD Candidate at Queen's University specializing in social and ecological justice. She considers the relationship between words and the way they open up possibilities for imagining new worlds. If the task of the writer is to speak truthfully about the present, it is also her craft to imagine better, more livable futures for all. 
Her essay about more-than-human responsibility, titled "Entangled Bodies in a Stubbornly Material-Textual World," was published in the February 2019 issue of the feminist magazine, Canthius . She also co-edited two critical anthologies of essays, prose, poetry and art, including Refuge(e) in 2016 and Dis(s)ent in 2018, both of them launched at the International Writers Festival in Ottawa.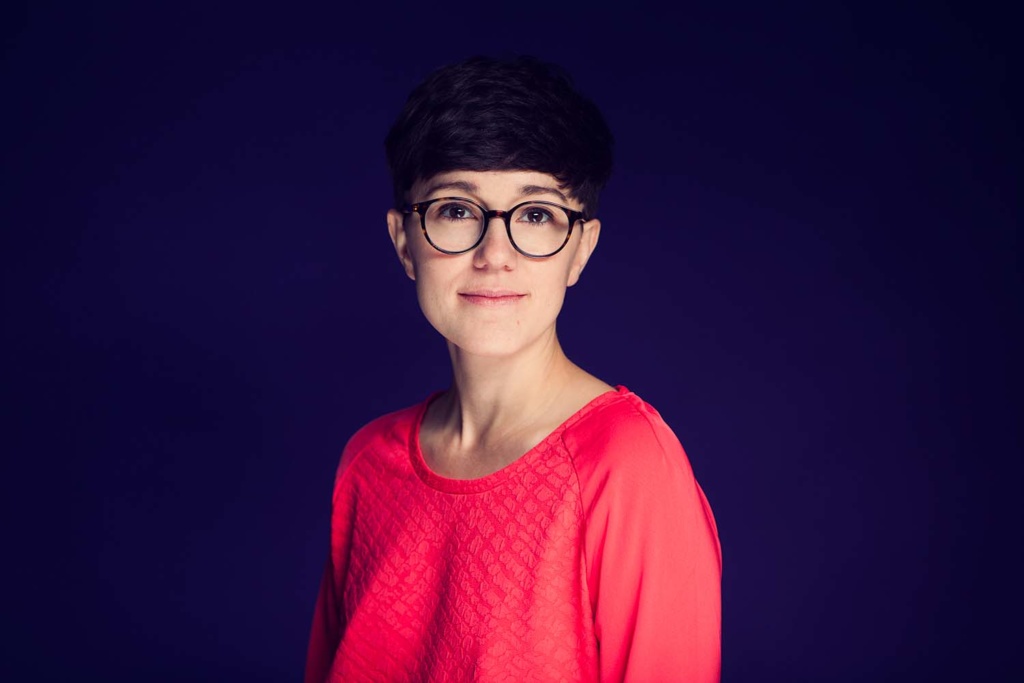 Fejzić is pronounced fey-zitch: /fɛj – zɪtʃ /. If you can say Nietzsche, you can say Fejzić.