FICTION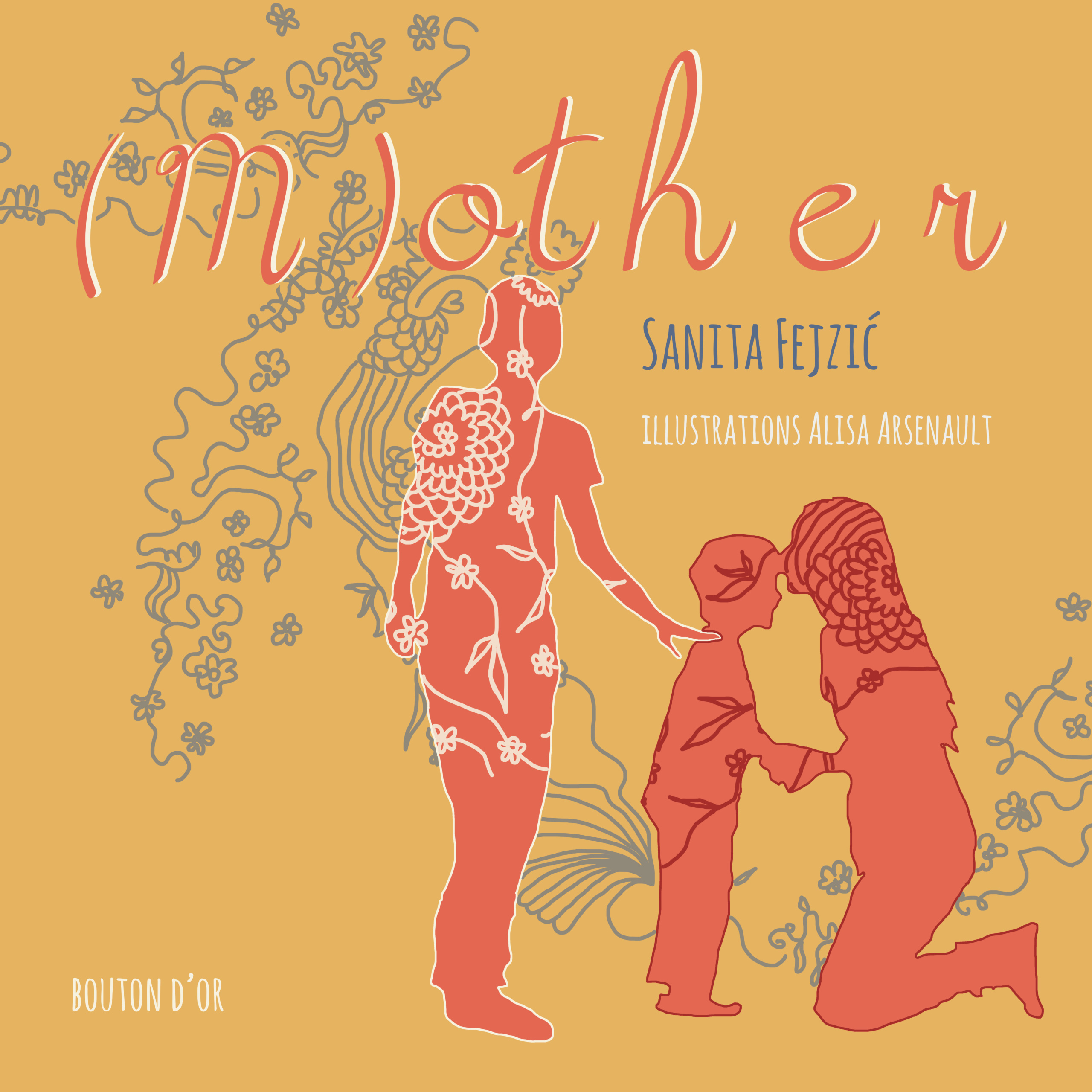 (M)other. Bouton d'or Acadie, March 2020. Illustrated by Alisa Arsenault. (Children's story)
Mère(s) et monde. Bouton d'or Acadie, March 2020. Illustrated by Alisa Arsenault and translated by Sylvie Nicolas. French translation of (M)other.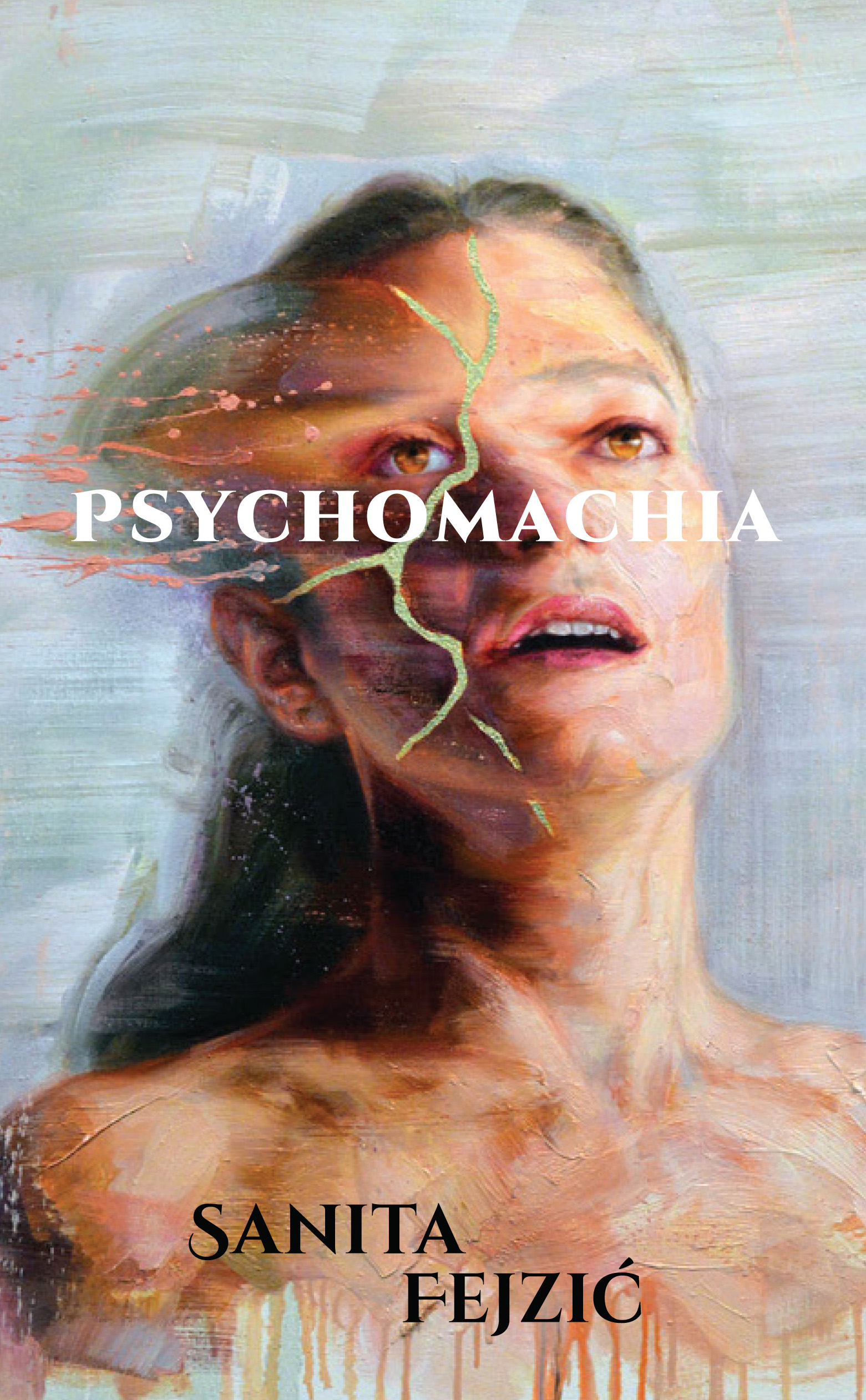 Psychomachia, Quattro Books, 2016, shortlisted for the 2016 Ken Klonsky Novella Contest and shortlisted for the 2017 ReLit Awards. (Novella)
Psychomachia is a meditation on revenge, violence and transformation. It is the story of a mother for whom the painful past persists. It is also the story of a young man who has been thrust face-to-face with the past. The tension between private and public discourse on violence against women runs throughout the novel, leaving no easy answers to the ethical dilemmas it dramatizes. Buy new and used here.
"The Communist's Daughter," Refuge(e), In/Words Magazine and Press, Fall 2016. (Short Story)
"The Border." The Antigonish Review, Winter 2015. (Short story)
"Sisters and Sex." The Newer York, August 2012. (Short story)
POETRY
In the Nothing Left of Me, (Translation from French to English of Sylvie Nicolas's Le plus rien de moi). In/Words Magazine and Press, June 2017.
"Words Word Us." Media Tropes, 2016.
Desiré in Three Brief Acts. battleaxepress, November 2016.
City in the Clouds. Ottawa: In/Words Magazine and Press, Winter 2015 Collection.
The Union between 6 & 7. phafours Press, September 2015.
PLAYS

In 2018, The Blissful State of Surrender was workshopped at the National Arts Centre. It was read to the public (not a staging) on June 9, 2019, from 4-6 p.m. at the Ottawa Arts Court, following a week-long workshop series organized by TACTICS. A workshop production is a form of theatrical performance in which a play is staged in a modest form that excludes many aspects of a full production. Under the Direction of Janet Irwin, the workshop and public reading featured talented actors including Dana Užarević and John Koensgen as the pair of Bosnian parents, Sarah Waisvisz, Doreen Taylor-Claxton and Danielle Savoie as the three daughters, and David daCosta as the family friend, Jidu. A third and final technical workshop took place online with TACTICS in April-May 2020 with a big team: Janet Irwin (Director); Laurie Champagne (Stage Manager); seven actors: Dana Užarević, John Koensgen, Danielle Savoie, Kate Smith, Madelaine Hall, Vishesh Abeyratne and Sebastian Cimpaye; Brian Smith (Set Designer); Seth Gerry (Light Designer); Pixie Cram (Video Director); Angela Schleihauf (Sound Design); Scott Irwin (Sound Design); and ReeM Al-Rawi (Islamic Graphic Design).
Generous and open in welcoming Muslim refugees, Canada's long-term treatment of newcomers after their arrival is often ignored in popular discourse—until now.The Blissful State of Surrender is a dramatic comedy about a Bosnian-Canadian family and the larger-than-life culture clashes between the parents and their three grownup daughters. This humorous and haunted portrait of the Muslim refugee experience explores the lives of a family coping with family secrets, intergenerational differences and post-traumatic stress disorder (PTSD).
The play's leads, Emir and Sue, are much like the bickering Felix and Oscar in Neil Simon's The Odd Couple, albeit Muslim, married and with children. The immigrant struggle they face is akin to Ins Choi's Kim's Convenience in that it explores the parent-child conflicts that arise when old ways of being are incompatible with new lifestyles and values: or in this play, when feminist, queer and independent daughters stand up to their Muslim parents.
NON-FICTION: Creative and Academic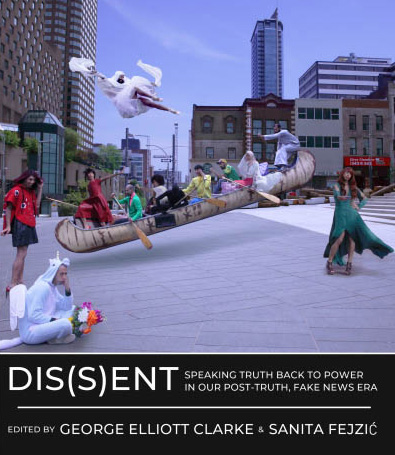 Lead editor of anthology Dis(s)ent, co-edited with George Elliott Clarke. In/Words Magazine and Press (Carleton University), 2018.
Dis(s)ent is a collection of poetry, fiction, essays and art worrying definitions of truth and the truth-teller in our "post-truth" era. This beautiful full colour book is motivated by the question: How do capitalism, consumerism and colonialism distort our perceptions of "reality" and confuse our relationships to each other—as citizens, as relatives, as participants in collectives, and/or as "free" individuals? Environmental rights, Indigenous rights, women's rights, LGBTQ+ rights are at the forefront of the contributors' minds. Dis(s)ent features stories that question human subjectivity and agency. Buy here.
Refuge(e), anthology co-edited with Lise Rochefort. In/Words Magazine and Press (Carleton University), 2016.
"Truth-Telling in Fiction: Inspiring Empathy." Second place winner for the 3 Minute Thesis Competition,  2017.
"Androgynous Beauty." Guerilla Magazine, December 2013.
AWARDS
Shortlisted for the 2019 Malahat Review Long Poem Prize
Winner, 2019 Friends of Frontenac Park Research Award
"(M)other," shortlisted for the 2018 CBC Poetry Prize
Winner of the 2017 Lillian I. Found Poetry Prize sponsored by Carleton University and the Ottawa International Writer's Festival
Second place winner, 3MT Thesis Competition, Carleton University, 2017
Psychomachia, shortlisted for the 2016 Ken Klonsky Novella Contest and shortlisted for the 2017 ReLit Awards.
To be Matthew Moore, shortlisted for 2014 Ken Klonsky Novella Contest
THANK YOU
Beyond acknowledgment, I wish to become worthy of living and working on unceded Algonquin, Anishinabek territory. By becoming worthy, I mean treading lightly and respectfully on this land in ethical relations with others, including animals, plants and elements such as water.
I am grateful for the financial support of The City of Ottawa, The Ontario Arts Council, The Canada Council for the Arts and the Social Sciences and Humanities Research Council.
Fejzić is pronounced fey-zitch: /fɛj – zɪtʃ /. If you can say Nietzsche, you can say Fejzić.