FICTION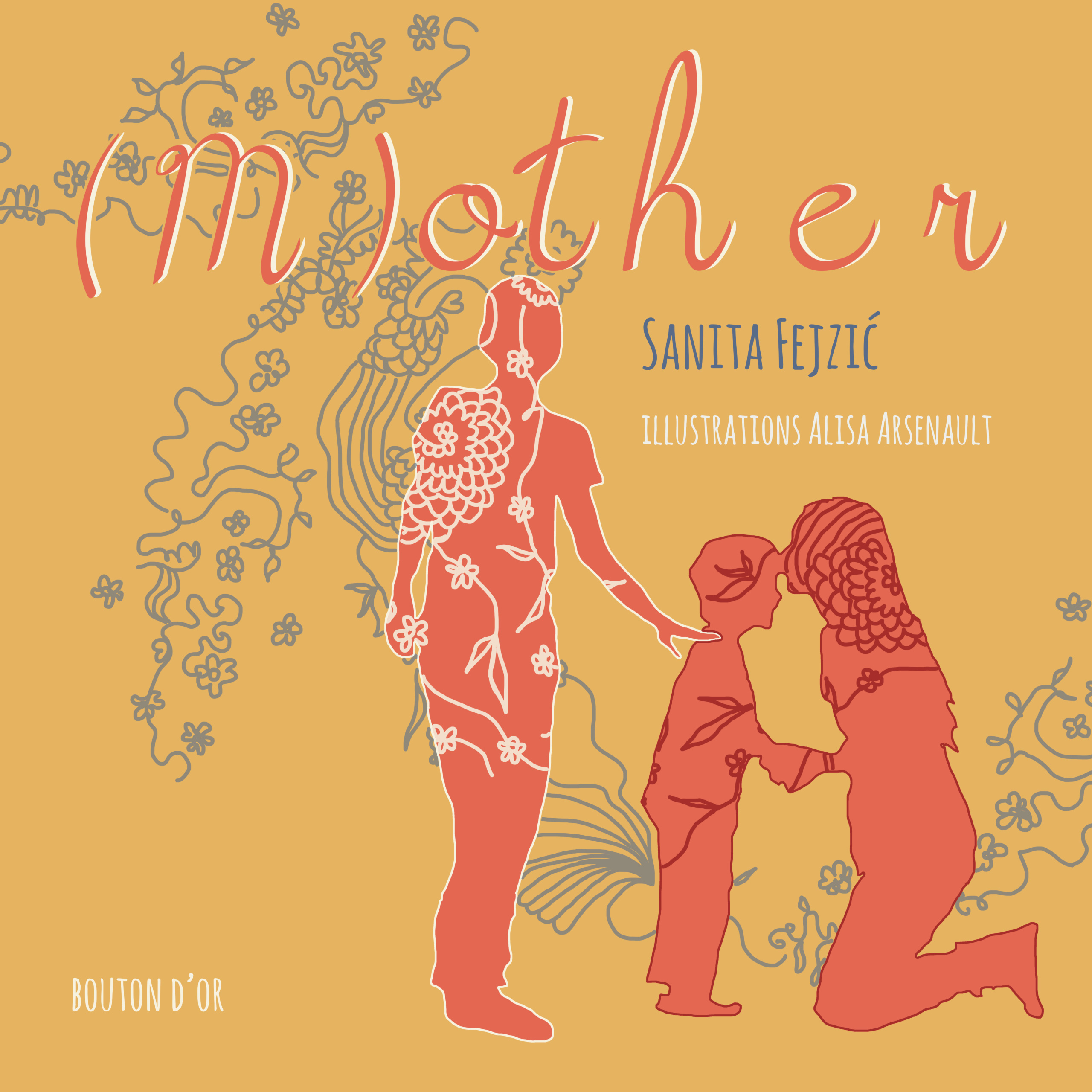 (M)other. Bouton d'or Acadie, March 2020. Illustrated by Alisa Arsenault. (Children's story)
Mère(s) et monde. Bouton d'or Acadie, March 2020. Illustrated by Alisa Arsenault and translated by Sylvie Nicolas. French translation of (M)other.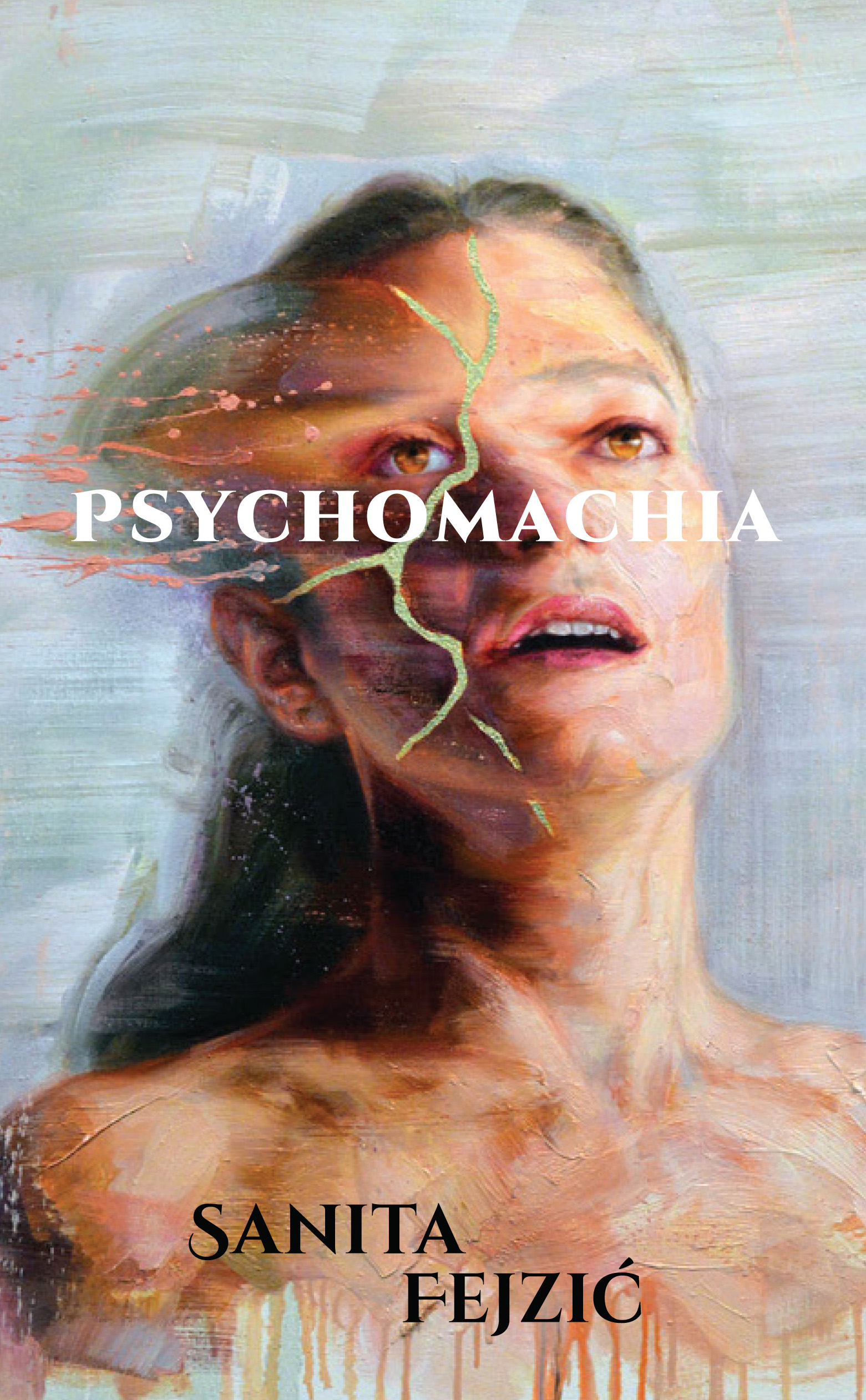 Psychomachia, Quattro Books, 2016, shortlisted for the 2016 Ken Klonsky Novella Contest and shortlisted for the 2017 ReLit Awards.
Psychomachia is a meditation on revenge, violence and transformation. It is the story of a mother for whom the painful past persists. It is also the story of a young man who has been thrust face-to-face with the past. The tension between private and public discourse on violence against women runs throughout the novel, leaving no easy answers to the ethical dilemmas it dramatizes.
"The Communist's Daughter," Refuge(e), In/Words Magazine and Press, Fall 2016. (Short Story)
"The Border." The Antigonish Review, Winter 2015. (Short story)
"Sisters and Sex." The Newer York, August 2012. (Short story)
POETRY
In the Nothing Left of Me, (Translation from French to English of Sylvie Nicolas's Le plus rien de moi). In/Words Magazine and Press, June 2017.
"Words Word Us." Media Tropes, 2016.
Desiré in Three Brief Acts. battleaxepress, November 2016.
City in the Clouds. Ottawa: In/Words Magazine and Press, Winter 2015 Collection.
The Union between 6 & 7. phafours Press, September 2015.
PLAYS
BLISSFUL STATE OF SURRENDER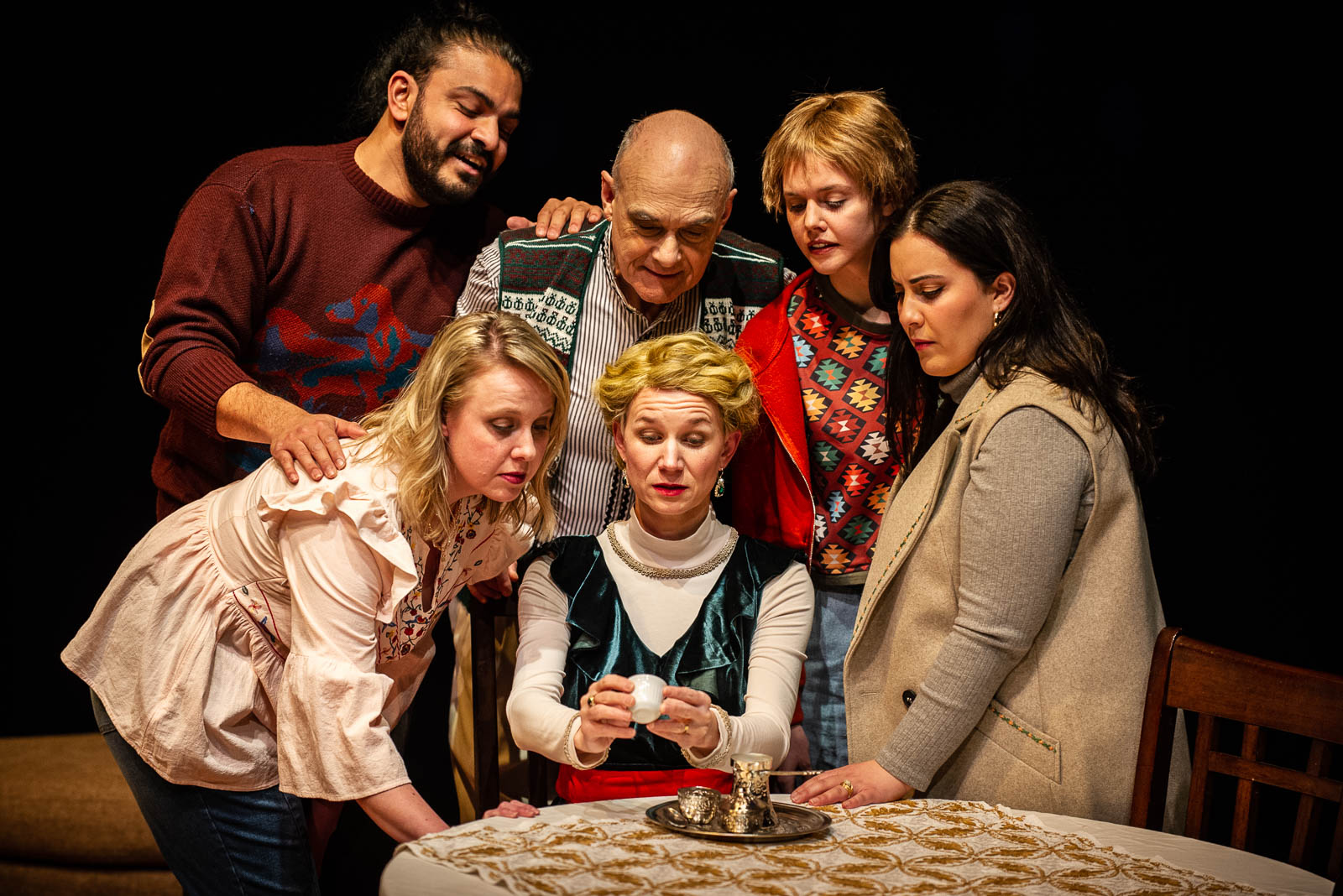 In 2018, Blissful State of Surrender was workshopped at the National Arts Centre. It was then developed over a three year period with TACTICS. Its world premiere took place at the Great Canadian Theatre Company from February 22, 2022 to March 6, 2022.
Praise for Blissful State of Surrender:
"Ottawa writer Sanita Fejzić's Blissful State of Surrender is her first play but it doesn't seem like one. Its world premiere at GCTC is impressive for a number of reasons. It accomplishes something rather rare in the theatre — it's a drama that tackles "heavy" topics but which also successfully delivers flashes of comedy and even a few bits of slapstick." – Apt613
"Blissful State of Surrender seamlessly blends drama and tragedy with comedy. It is a touching tribute to the strength and resilience of Bosnian families despite the harrowing events they have had to overcome. This show would be a lovely choice to reacquaint yourself with the joys of live theatre." – Broadway World
"Blissful not only opens your eyes to the hardships and intricacies of life as a Bosnian refugee but also proves relatable to any audience member that has a loud, passionate and somewhat dysfunctional family." – The Charlatan 
WHY WORRY ABOUT THEIR FUTURES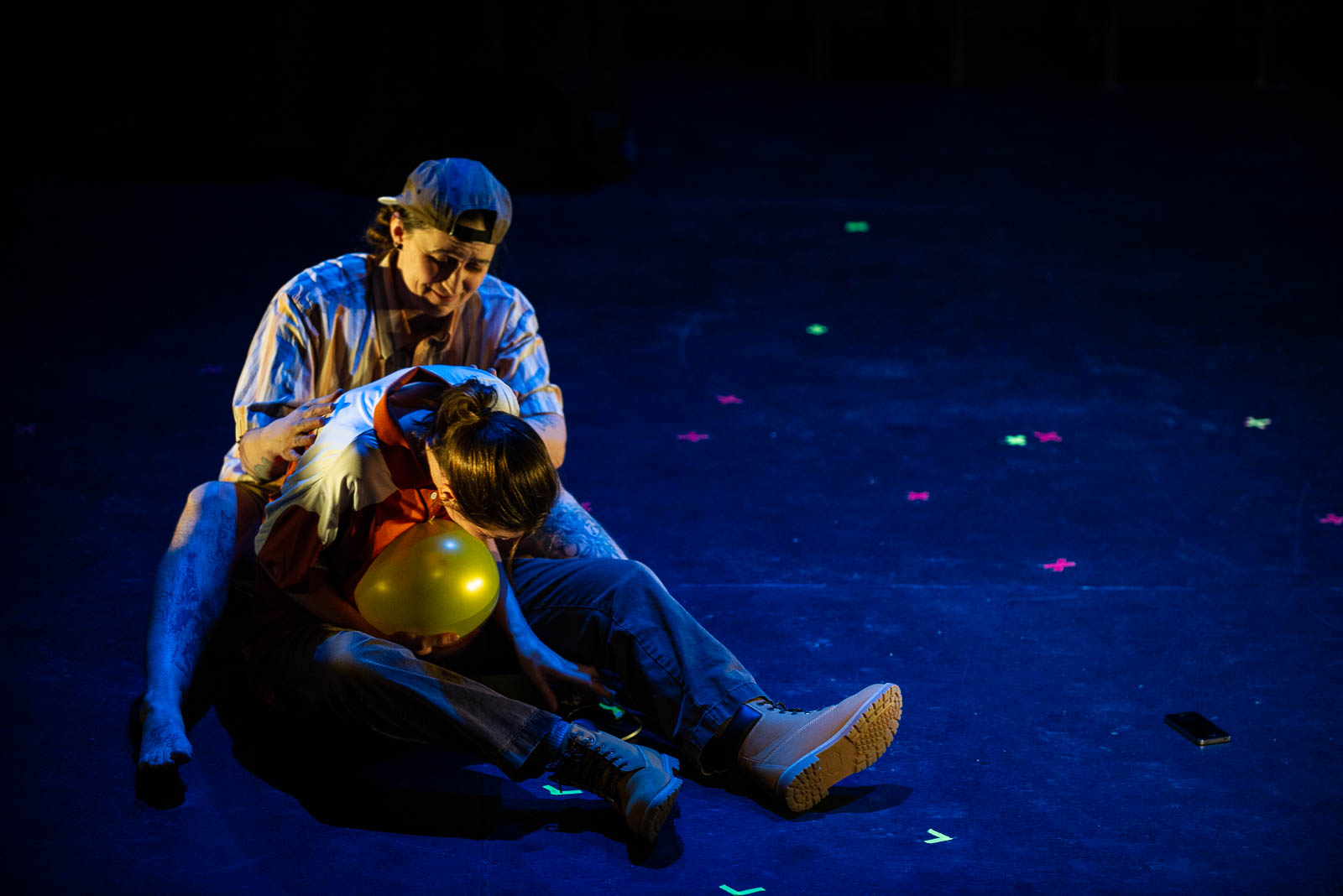 Why Worry About Their Futures features three short plays: the world premiere of "The Sky It Falls" by Keith Barker, "The Auden Test" by Lawrence Aronovitch, and the world premiere of "Expecting" by Sanita Fejzić. They have in common a shared concern for the kinds of futures we are cultivating. They worry about the future from the point of view of compromised pasts and presents. The frame for these plays is imbedded in a feminist politics of care in which the personal is political.
Taken together, the short plays consider how structures of power shape private lives, and how private lives perpetuate structures of power through and because of intergenerational poverty, speciesism, homophobia, and the climate crisis. A short play is like a first kiss or a sudden heartbreak—it has the potential to change us forever. "The Sky It Falls," "The Auden Test" and "Expecting" puncture the status quo and cross anxiety with hope, tragedy with beauty. "Why Worry About Their Futures" premiered at the undercurrents festival, Feb 8-12, 2023
NAOMI'S LOVES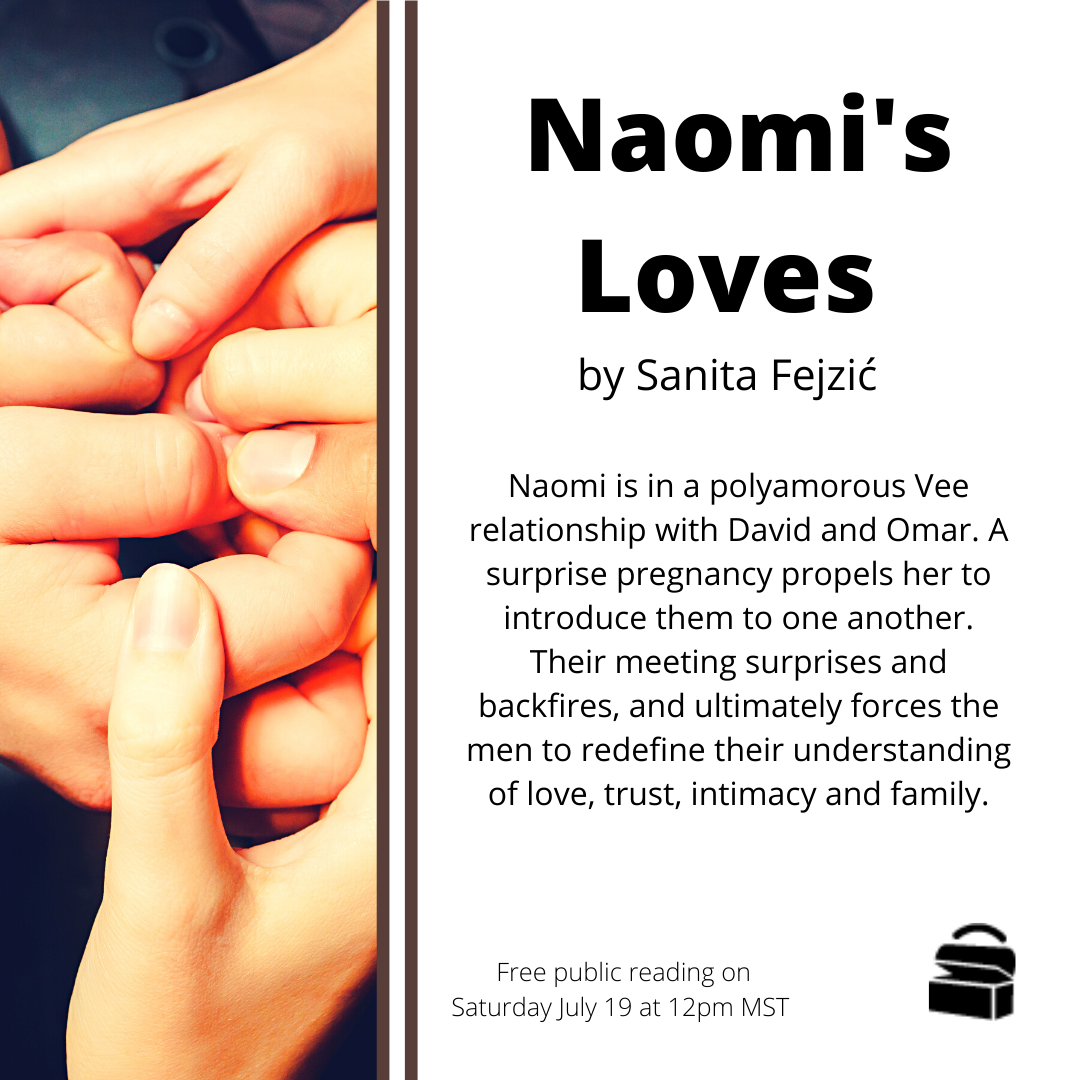 Naomi's Loves was selected for development at the 2021 Stage One Festival of New Canadian work at Lunchbox Theatre in Calgary, where it was workshopped for a week.
It was then read at the 2021 Non-Monogamous Families & Intimacies Conference.
The play is currently under development.
NON-FICTION: Creative and Academic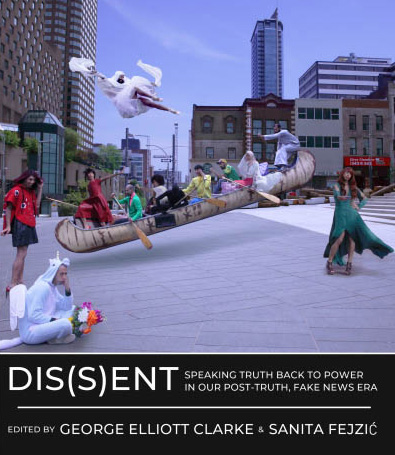 Lead editor of anthology Dis(s)ent, co-edited with George Elliott Clarke. In/Words Magazine and Press (Carleton University), 2018.
Dis(s)ent is a collection of poetry, fiction, essays and art worrying definitions of truth and the truth-teller in our "post-truth" era. This beautiful full colour book is motivated by the question: How do capitalism, consumerism and colonialism distort our perceptions of "reality" and confuse our relationships to each other—as citizens, as relatives, as participants in collectives, and/or as "free" individuals? Environmental rights, Indigenous rights, women's rights, LGBTQ+ rights are at the forefront of the contributors' minds. Dis(s)ent features stories that question human subjectivity and agency. Buy here.
Refuge(e), anthology co-edited with Lise Rochefort. In/Words Magazine and Press (Carleton University), 2016.
"Truth-Telling in Fiction: Inspiring Empathy." Second place winner for the 3 Minute Thesis Competition,  2017.
"Androgynous Beauty." Guerilla Magazine, December 2013.
AWARDS
Shortlisted for the 2019 Malahat Review Long Poem Prize
Winner, 2019 Friends of Frontenac Park Research Award
"(M)other," shortlisted for the 2018 CBC Poetry Prize
Winner of the 2017 Lillian I. Found Poetry Prize sponsored by Carleton University and the Ottawa International Writer's Festival
Second place winner, 3MT Thesis Competition, Carleton University, 2017
Psychomachia, shortlisted for the 2016 Ken Klonsky Novella Contest and shortlisted for the 2017 ReLit Awards.
To be Matthew Moore, shortlisted for 2014 Ken Klonsky Novella Contest
THANK YOU
Beyond acknowledgment, I wish to become worthy of living and working on unceded Algonquin, Anishinabek territory. By becoming worthy, I mean treading lightly and respectfully on this land in ethical relations with others, including animals, plants and elements such as water.
I am grateful for the financial support of The City of Ottawa, The Ontario Arts Council, The Canada Council for the Arts and the Social Sciences and Humanities Research Council.
Fejzić is pronounced fey-zitch: /fɛj – zɪtʃ /. If you can say Nietzsche, you can say Fejzić.